By Kerith McElroy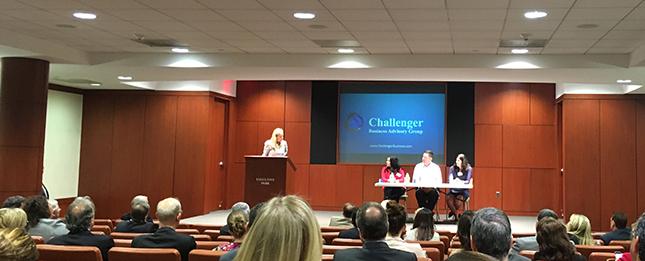 Hosted by the Challenger Business Advisory Group, this event on "Increasing Productivity in Today's Cross-Generational Workplace" featured a panel of high level executives from each generation (Baby Boomer, Gen X and Millennial).
Liz Bentley moderated a lively conversation which explored how to effectively navigate, manage and communicate with the different generations. Panelists covered everything from how to deliver feedback effectively to changes their companies have made to compensation packages in order to attract and retain employees.
Diana Cecchini, a client of ours, was part of the panel (pictured below, speaking). She had great wisdom to share on her generation's perpsective, preferred modes of communication and what she has learned in her career about bridging the divide.