By Kerith McElroy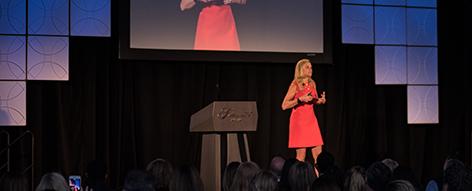 Liz was honored to present the keynote at Sotheby's TNE (Texas Networking Event) in Austin last week. During her talk, Liz shared strategies to help the 400+ attendees Step Into Their Power by leveraging their strengths and being an influencer in their business. Liz also enjoyed networking with this impressive group of brokers, owners, managers, and sales agents during her time at the TNE.
Here, Liz sums up her advice:
And here's what the audience took away from the keynote:
Contact us if you are interesting in booking Liz for your next event.