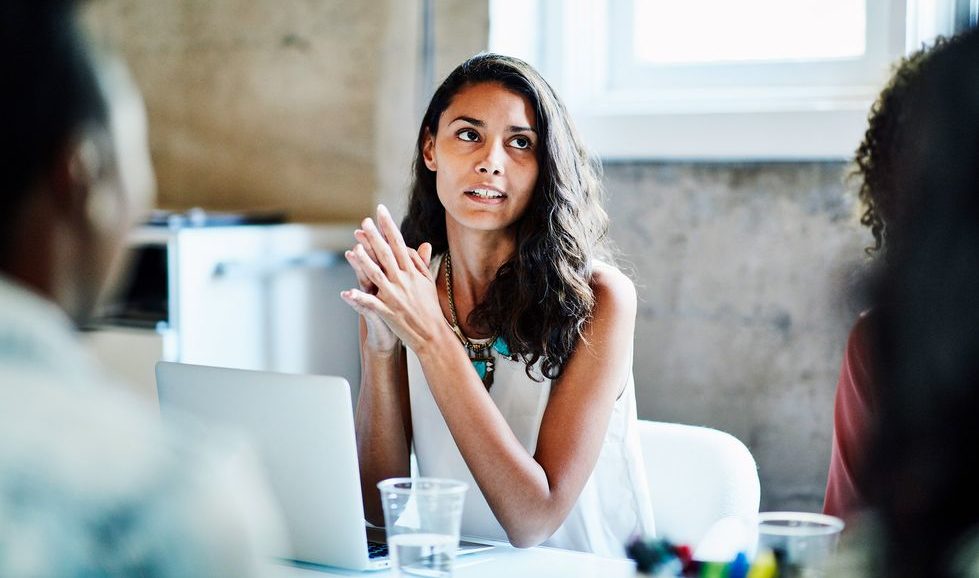 ---
How do I deal with difficult coworkers? I've moved to a different department at my company and am working with new people. I feel like they don't like me, though I've tried my best. I don't need them to be my friends, but it would make work more pleasant if we got along. What can I do?
Dealing with difficult co-workers can be challenging and tricky to navigate, but as my friend likes to say, everything is "figure-out-able." So let's dig in and look at the steps you can take to crack the code and build more positive working relationships.
1. Recognize that getting along with your peers is not about being good at being liked; it is about understanding yourself and others.
It starts with you. In order to build positive working relationships, it's crucial to always be authentic and in your integrity. Essentially, you don't want to try to change yourself to make others happy. While it's good to be able to adjust your style by turning certain qualities up and down (e.g. knowing when to talk and when to be quiet), you need to have confidence in being yourself–warts and all. If you like yourself and feel good about who you are, others will gravitate toward you. Whereas, if you don't like yourself, others will feel that vibration and do the same. I often find when people are upset that others don't like them, it's because they are accentuating characteristics that they actually don't like themselves and their peers are just reflecting back to them their own internal thoughts. So always look at yourself first and if you don't like what you see or how you feel, then work on your internal journey so that you can show up as who you are not who you are trying to be.
You also have to understand all types of people. This is crucial. Everyone has different likes and needs so always observe and respect that. Some people like to collaborate and work together; others are more independent. Some like to give their opinion and make decisions; others like to defer and build consensus. The danger I see is that most people assume that everyone is like them and if not, it's the other person who should change. Many times I hear people begin a critique with, "It's not normal to…" and their comments can run the gamut from "it's not normal to pass someone in the hall and not say hello;" "to have an opinion and not speak up;" "to not want a big promotion." We all see the world through our own lens and our danger is that we get sucked into thinking that our lens is the right prescription.ADVERTISEMENT – CONTINUE READING BELOW
2. Avoid the common pitfalls we all make when interacting with people.
As you acclimate to the personalities and responsibilities in your new department, keep an open mind and avoid the following:
Judging people that are different from you. Our differences are what make us great. They push us to see the world from a different vantage point. We can disagree with each other and have discernment, but judging is thinking that your way is better than others. Judgement shuts down relationships and diverse thinking.
Pleasing people just to make them happy. It pushes you out of your integrity because while you may justify that it's easier to make them happy, it's not what you really want to do and you will likely resent them, even if you pretend you don't mind. It's not being authentic because you are not doing it for yourself; you are doing it for them.
Hiding behind 'this is who I am.' If your current version of yourself is self-centered and obnoxious to everyone else, then you need to adjust. That doesn't mean you change who you are, but you do evolve and start paying attention to the needs of people around you. While I believe you should be confident, you should also be evolving into the best version of yourself and that is always someone who people can enjoy most of the time.
3. Make an effort to reboot your relationships.
If you feel confident in your self-awareness and your awareness of your colleagues, you should reach out to them and try to get to know them better. Remember, your goal is to broaden your understanding of one another, not simply to get them to like you. Ask them to join you for a coffee or lunch. Or simply take the time to have real conversations with them. When you do, remember to be fully present and actively listen. Look for common interests as well as anything uncommon and surprising. People will always surprise you with their unique experiences and interests, and you will surprise them as well. You'll form a more complete picture of each other, which in turn will help you understand and appreciate similarities and differences.
Navigating this period will require concentration and hard work on your part but achieving success will pay big dividends. Your ability to understand and relate to all types of people will pave the way for future success.
This article originally appeared on marieclaire.com.