Retreats and Facilitation
We work with a number of companies to help them maximize their company/leadership retreats. We facilitate, run seminars, and support leaders so they and their team get the most value out of the experience. .
In our role as facilitator, we will help you achieve your goals for the meeting. Specifically, we will work closely with your team to: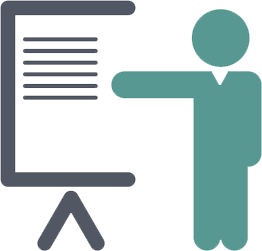 Understand the mission of the meeting and provide pre- and post-meeting support.
Guide the discussion on your selected topics to keep the group focused and moving forward.
Include everyone in the meeting by drawing out quiet personalities while also gracefully navigating personalities that are more dominant.
Summarize positions and reframe scenarios in order to spur creative solutions and maximize brainstorming.
With our engaging style, we will create an atmosphere of collective intelligence. Our experienced facilitators are straightforward, yet tactful, and highly skilled at putting people at ease so they are able to freely express their ideas.
Testimonials
I, along with Sterling Talent Solutions, have had the pleasure of working with Liz and her team for more than ten years. Liz's energy, insight, and spirit have been invaluable in her coaching and strategic vision. The last few years, Liz has facilitated our Client Advisory Board (CAB) meetings. She has truly become a trusted advisor to not only the Sterling team, but also to our most valued clients.

Rich Seldon, President and Chief Revenue Officer, Sterling Talent Solutions

Liz Bentley has a unique gift for helping people gain great personal insight and understanding of the behaviors which impact their relationships both personally and professionally. I have attended several events she facilitated and never failed to benefit. I know my associates feel the same way.

Janet Reilly, Senior Vice President, Brokerage Manager Sotheby's International Realty