All companies want their people to give 110% when no one is looking. To get to that level of employee engagement, leaders need to show up all in. They need to lead with a vision and energy that is compelling to follow. This requires testing assumptions, encouraging growth and supporting needs.
Our top-rated programs provide insights to leaders on current trends and topics that will elevate their mindset and give them strategies to lead, not just manage, a to-do list. In our customized training, topics we can cover include how to: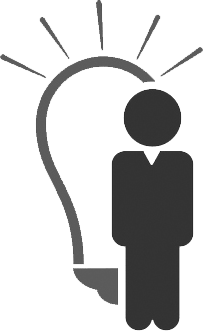 Grow your own unique strengths to hone your leadership style.
Improve influencing skills and the ability to create buy-in with all types of people.
Communicate more effectively both verbally (in-person, phone) and virtually.
Create a team atmosphere of meaning and connectivity.
Course correct in a timely manner through giving and getting feedback effectively.
Take risk and learn to fail fast.
Create a team environment where difference in opinion (conflict) is welcomed and navigated to successful outcomes.
These programs will be customized to your organization's needs and will give your leaders tools they can implement immediately.
Testimonials
Karmen was great! I was impressed with her ability to connect with us individually and really customize the training to us and our organization.

KORG Management Seminar Participant

Liz challenges the status quo and invites her audience to view their circumstances in a new way that results in audience excitement and enthusiasm for growth. Liz gets business and her years of working 1:1 with top level executives makes her prepared to handle the most unique of situations.

Aoifa O'Donnell, Chief Executive Officer, National EAP

Having attended seminars with many of the top 'name brand' training companies, I can say that the leadership and management training I received from Liz Bentley Associates was outstanding in its practical, no-nonsense and immediately applicable approach. Liz was excellent at keeping the whole group involved, and paced her curriculum in a way that made it easy to apply it to the team immediately.

Mike Bradley, Vice President of Marketing, KORG USA

An exceptional presenter, Liz did a program for the FEW group (Financial Executive Women CFO roundtable) recently on "Commanding Respect" that got everyone talking. This is the fourth time we have invited Liz to speak to our group, well in excess of other speakers we have considered. Liz's presentations and slides are always well prepared and thought-provoking. With timely material and engaging questions, Liz always leaves the audience wanting more.

Martha Stark, Group Director – Senior VP, FEW

Liz Bentley was fantastic and by far the highlight of the event. I learned the most from her presentation and it is something I can use.

Participant at IBM's "Power Up" Event

Liz was awesome. Always challenging us to get to the core.

SHRM National Conference Attendee

Thanks to Liz, my career and my life have been completely re-organized, refocused, and re-energized. In only a few weekly sessions, Liz helped me identify my strengths, goals, and ways to focus my priorities and time so that I have a work balance and life satisfaction that I never had in 20+ years as a program manager.

Greg Winter, Senior Principal Program Manager, Aeroflex

This was a phenomenal class. I have taken this back to my team and we are still learning from Liz's skills and her amazing way of teaching it. Just fantastic. Please have Liz come back next year so that I can bring my whole team to be tutored by her.

Participant at SHRM "Emerging Leaders" Seminar

Fantastic insights. Excellent presentation and I can use what I learned today. Very simple and effective.

Participant at Vistage Talk

In addition to group courses, I have had the opportunity to have Liz as my personal coach. I have learned I can rely on her to provide the feedback and direction I need to succeed; what more is there to say? Liz has been the best investment this company has had in a long time!

Cindy Forman, Human Resources Manager, KORG USA

I've recently had the pleasure of attending Liz Bentley's Emerging Leaders Workshop prior to the SHRM convention. In the two full days, she held the audience of 50+ attendees in awe of her command of the material, humor and control of the message. I am impressed with her coaching skills and her ability to connect with a crowd on an individual level.

Stacy Mellor, Operations Specialist, American Board of Emergency

Liz was my executive coach who brought to life the coaching experience with practical advice. Liz tends to dig deep to identify thought-provoking goals and what may hold us back from achieving those goals. Her process has a unique human behavior focus and enabled me to understand the power of the right mindset in effectuating the changes necessary to achieve those goals.

Doug Rowe, Esq. Law Firm Partner Certilman Balin