In order to strive for high performance, teams need to function with fluidity, working off of each other's strengths and weaknesses. As Liz's sports coach used to say, "You're only as strong as your weakest link," meaning we all have to pull together to be great! In team coaching, we help teams build camaraderie in order to grow to their next level of success.
To do this, we coach them to: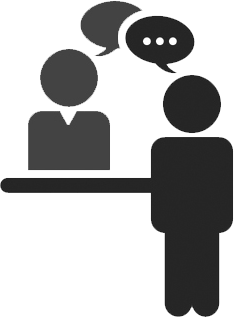 Create shared goals and vision.

Give support where needed.

Give feedback effectively and receive it openly.

Share opinions even when they are in conflict.

Position people to utilize their strengths.

Not punish people for their weaknesses.

Take risk appropriately and fail fast if it doesn't work.
The ability to be a good team player is not always innate. Many people have to learn how to function in their role in order to become a valuable asset to the group. Our team coaching will help diagnose the makeup of the team and will recommend adjustments where needed.
Team coaching can be for as little as 2 people, or up to 20. The size of the team does not matter since the principles are universal and can be scaled up or down as needed.
Testimonials
Liz Bentley and her team are an excellent resource for Sotheby's International Realty. Liz has made a powerful impact on our management team, helping us tackle blind spots and hone our communication skills to become more effective leaders. Her one-on-one coaching advice and strategies have been life-changing for many of our employees and our organization overall.

Kathy Korte, Former President & CEO, Sotheby's International Realty

Working with a team of strong individual performers is good, but better when they are working together and appreciating each other as well. Investing in our team through a coaching program with Liz Bentley Associates has us evolving as a much stronger team!

Teri, VP Business Development, Cold Spring Harbor Labs

I've had the pleasure to know and work with Liz Bentley for 6 years. During this time, Liz has helped me explore different styles of communication and I now have a portfolio of new techniques to improve my leadership skills and relationships with others.

Diana T. Cecchini, CFO/V.P. of Finance, Korg USA, Inc.