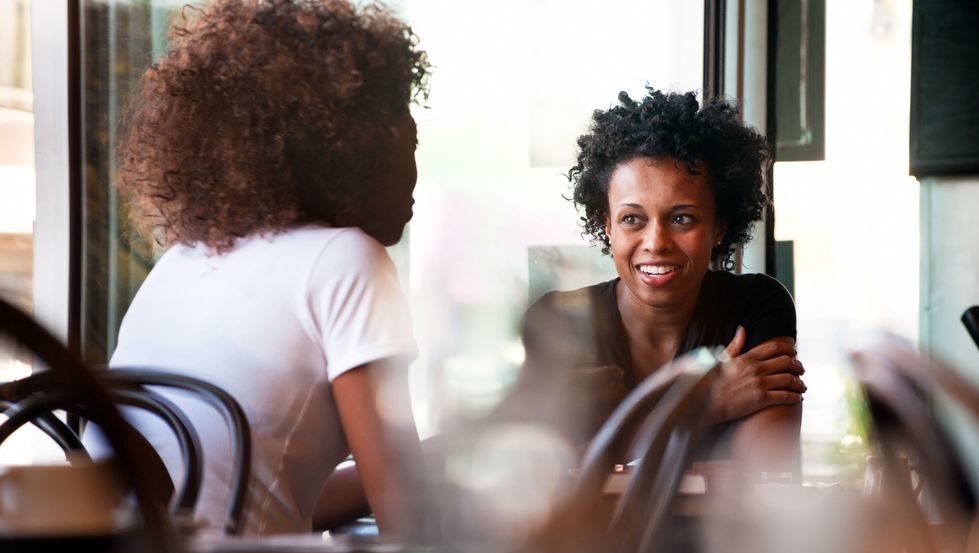 ---
How do I find a mentor at work?
Having a mentor is invaluable to your career and life. Through the course of a long career (50 years is what's predicted these days) you may have many mentors that will influence you in various ways and at different stages. And it is possible that you will find one or two that you have an especially strong connection with and keep with you for many years. These mentors will guide you through tough decisions, give you feedback and perspective and help you see the playing field with vision. The greatest of all the value that a mentor provides is someone who truly cares about you and your future and often understands the landscape of your industry or career trajectory in a way that family and friends do not. In a competitive world this can be very comforting.
Finding a mentor can be tricky if it doesn't happen organically. Sometimes it does–you meet a leader or boss, have a natural connection and off you go. But much of the time it takes a little more strategy. Start first with understanding what you want out of the mentorship. Are you looking to advance in your current career or switch careers? This will focus your thinking as you evaluate possibilities within your network of current and former colleagues, friends, neighbors and people you know through alumni and professional associations.
Chances are your best candidate is someone you already know and who, more importantly, knows you! They know your work ethic and drive, your talents and skills, and commitment to growth and advancement. What you should be looking for is someone you respect, admire and have a natural connection with–someone you enjoy. Liking someone is important because it's usually mutual and will make the relationship fun and worth investing in for both parties. Note, they do not need to be like you in temperament and personality. In fact, I find that the most unexpected match-ups can make the best pairs. For example, if you are quiet and reserved your best mentor may be someone more assertive and risk-taking. Overall, a mentor you like, with experience, plus a different view of the world will push you to gain deeper insights into people, culture and process.
Once you've identified a potential mentor, start dating them–Mentor Dating! The first step is connecting with them and asking for advice on a specific issue. Go slow; don't overwhelm people as they may not want to date. But if it's going well and you feel a small connection, over the course of time learn more about their life and continue to ask for guidance and share your experiences. Remember, it should be informal and enjoyable for you and your mentor. Here are some more tips to ensure its success:
Make it a two-way street: Mentorship is a gift to you and should be a gift to them as well. You want the mentor to look forward to connecting to you as much as you do to them. So rather than being the sole beneficiary of the relationship, you should always be looking for opportunities to give back. This could be by sharing information or being a sounding board for them at times or just being grateful for the relationship.
Be consistent: Try to get in a routine of meeting in person several times a year without making it overly burdensome for your mentor. Drinks, lunch, coffee–whatever works best for their schedule. Create reminders for yourself to schedule these events otherwise it may fall off your radar.
Be open: The full value of the relationship will only be achieved if you are vulnerable and able to listen to feedback even when it's hard to hear. If your mentor is comfortable enough to give constructive feedback (which is a sign of their trust and investment in you), you have much to gain by hearing it and making adjustments from it.
Learn about them: When appropriate ask them about their lives and career. What have been their greatest successes or their biggest regrets? And what is next for them, where do they go from here?
Having a mentor as a guide can be life-changing or just a great help at certain points in your career. Remember to make it happen as organically as possible, and don't be afraid to be vulnerable when appropriate. And when you're ready, look for an opportunity to be someone's mentor as well. You'll be continuing the chain of giving back and passing along great wisdom at any age.
This article originally appeared on marieclaire.com.
Latest Articles: