Our individual assessments will help you grow your self-awareness as well as your awareness of others.

DiSC Personality Assessments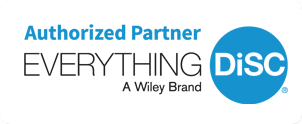 We have partnered with Wiley to offer their full suite of Everything DiSC® personality assessments. With easy-to-understand but impactful insights about human behavior, these tools help you hone your strengths and overcome obstacles that may be hindering your success. You will also learn how to decode other people's behavior styles to better relate to and communicate with them.
---
---

DiSC WORKPLACE
targeted to the general employee

DiSC SALES
focused on sales strengths, weaknesses and strategies to navigate all types of clients

DiSC MANAGEMENT
focused on management skills, individualized strengths and weaknesses and how to better communicate, motivate and influence all types of employees

DiSC WORK OF LEADERS
targeted to leaders and focused on evaluating leaders' ability to create vision, align their people and execute
Clifton Strengths Finder
Created by Gallup, this assessment helps you understand what your talents are and how to maximize them. Both individuals and teams can achieve more and boost their engagement by focusing on utilizing their strengths. Assessment options include:
TOP 5 STRENGTHS ACCESS
BEYOND YOUR TOP 5 STRENGTHS
ALL 34 STRENGTHS ACCESS
Alissa Finerman is a Gallup Certified Strengths Coach and will guide you through the results so you have insight and an action plan on how to fully leverage your strengths. We also offer team seminars designed around this assessment to help people understand the strengths based approach, understand individual strengths and how they can work for and against us, explore team dynamics and build effective partnerships.
Pre-hire Evaluations
Hiring is a critical decision in all organizations. Our 3-step process helps ensure the best possible fit for your team and company:
Assess Hiring Needs – We work with you to understand what your team needs in terms of talents, skills, personality and values. We help you better understand your needs so that when the right candidate arises you can spot them more quickly.
Assess Candidate Type – We assess candidates through our assessment tools to help you better understand the person you will be working with.
Help You To Understand and Diagnose Candidates More Effectively – We give you questions and tips to help you go deeper and better understand your candidates during the interview process.
Through our process we can help leaders have better insight on candidates and ask more involved interview questions to make their decisions.
The wrong fit is very costly – both emotionally and financially – to teams and organizations. Using this process we have helped companies dramatically improve their hiring process and reduce turnover.
Hogan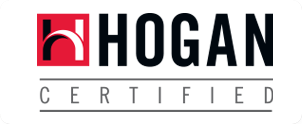 The Hogan development survey is a proven assessment that uses 11 personality scales that help leaders recognize shortcomings, maximize strengths and build successful teams.
The assessment is divided into 3 different evaluations:

HDS
The HDS measures a person's tendencies when under stress and reviews what can derail career or performance.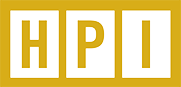 HPI
Reviews an individual's strengths, showing how the person relates to others when at their best.

HPI
Reviews an individual's strengths, showing how the person relates to others when at their best.
Testimonials
Our company is working with Liz for some years now. We are using her insights when we look to get high potential employees on board. Liz helps us to diagnose the profile of the candidates and ask better questions during the hiring process. We really appreciate Liz's knowledge about peoples' personalities. With her help, we are sure that we hire the right people into the right positions. Thanks Liz – it´s always a pleasure!!

Sigrid Craemer, COO and Treasurer, ComForte

I've been exposed to many personality assessments geared toward teams and management / leadership but never really saw the value of the generalizations. When you're a young manager I think you want to treat everyone like snowflakes. After working through the DISC assessment and having a few of the managers that work for me take and share with their teams, it became a much more scalable management approach than the 'snowflake' method. DISC created a common language around employee needs allowing us to have more productive conversations on how we can support and motivate one another. I've found the language useful to help grow young managers, foster peer support, facilitate 360 reviews and generally drive a more transparent, supportive culture. I will say DISC (like other personality assessments) is only part of the puzzle – it's essential to have a guide to help foster insight and find ways to apply its learnings.

Ed Urgola, Global Head of Product