By Liz Bentley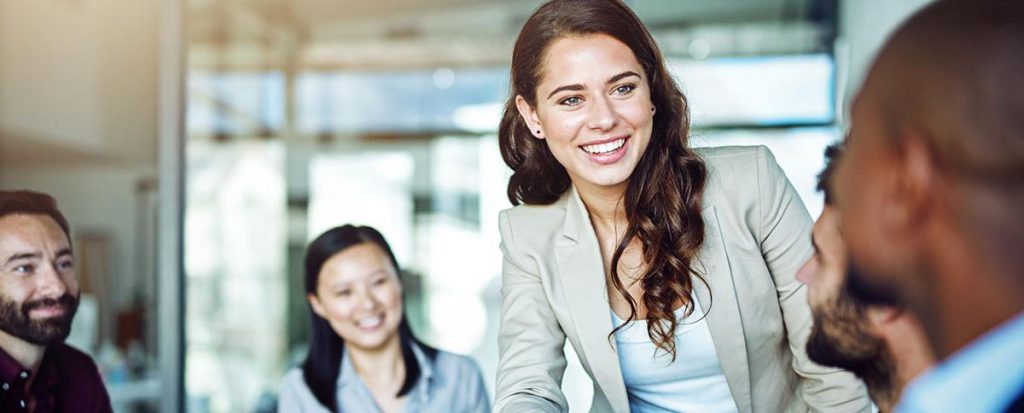 I was talking to my 13-year-old son the other night after he had just lost a close lacrosse game 10-8. They had been winning 7-1 at the half until the other team staged an epic comeback to win. In the last minutes of the game when the opponent was mounting its comeback, I noticed that my son looked tentative so I asked him, "Did you want the ball?" He replied, "Sometimes I wanted it and sometimes I didn't. I didn't completely feel confident that I could score so I wasn't sure if I wanted them to pass to me."
I related to what he was saying since I see it quite often in the corporate world. People hesitate in life because they are not completely sure they can deliver and don't want to disappoint. So I told my son, "You have to 'fake it till you make it.'" There are many times in life that you are called on to step out of your comfort zone into uncharted territory. You're anxious that your skill set cannot meet the challenge so you suddenly shrink from the opportunity. You don't stand as tall; your presence reflects your mindset of doubt. In this moment, you need to fake your confidence.
My son then said, "That makes sense, but how do you do it?" I responded that you need to draw on your past experiences of success. In his case, he has been a successful athlete his whole life. He has scored many winning goals in ice hockey, hit home runs to win championships in baseball, and made clutch baskets in basketball. I said "You have it in you to do it in lacrosse the same way you have been doing it in other sports." For every one of us, it comes down to having the faith and belief that you can do it even though the experience, skills and environment may be new to you.
I have experienced this myself many times in my career as the challenges have increased and I have been called to rise to them. I have also helped clients build confidence and create a winning mindset to take on challenges themselves or bring their organizations and people through difficult change. The key to finding confidence when you're unsure is to:
Draw on Past Wins. As I said before, you have to visualize your past successes. Replay your wins in your head. Just before I did my first keynote speech, I was quite nervous about presenting alone in front of a large audience. So I thought back through my years of experience presenting to advertising teams and companies. Though the environment was different and the scale had changed, I knew I could connect with an audience and relay my message clearly. By drawing on my past successes and replaying the ones that went well, I built the confidence to do it. This is key for everyone, especially people shifting careers or taking on more responsibilities. You can't be afraid to lose; you need to find what's worked well for you in your previous experience and translate those skills over to your present position.
Practice. It goes without saying that you can't win without putting in the time. Winston Churchill was known for practicing one hour for every minute of his speeches. If he gave a 30-minute speech, he practiced 30 hours. I was recently coaching a D1 college athlete who told me she scored the most goals in games for which she felt she had practiced the most. I asked her why and she said because when she practiced really hard leading up to a game, she felt she deserved the win. Practice builds our confidence and makes us feel we've earned our success. As Roger Staubach, former star NFL quarterback said, "Confidence doesn't come out of nowhere. It's a result of something… hours and days and weeks and years of constant work and dedication."
Forgive Yourself. I can't say enough about the importance of forgiving yourself for mistakes and weaknesses. I think it is incredibly important to learn from them and try not to repeat them. However, you have forgive yourself so you can move on. If you keep replaying what has gone wrong and where you are weak, that will be your focus. You will not walk like a winner; you will hesitate and everyone will feel it.
Leverage Your Strengths. Always fall back on what you're good at. Know that this is what positions you uniquely and that it's your safe zone. Your strengths are your building blocks and the foundation of your success.
Fake It. Put your shoulders back and walk like a winner. No one will pass you the ball in life if you are standing meekly. You have to fake it even if you are unsure. And don't forget to smile. Studies show that smiling creates a more favorable impression and it decreases your own stress, especially if it's genuine.
When my son took to the field at his next lacrosse game, I could see he was standing taller, looking more confident and receiving more passes. He scored a goal to tie the game, then took another great shot which just missed after the opponents went up by 1 goal. Though his team lost 5-4, for my son that game was a win because he took one more step toward building his confidence.
That sets up with my final thought: what is important to remember in life and work is that sometimes our losses are still wins. Pushing out of your comfort zone is hard but critical for success. Remember when you need that extra confidence and are having a hard time finding it, "fake it till you make it" may make all the difference.