By Liz Bentley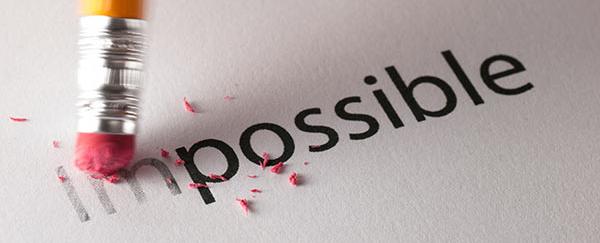 I was recently working with a CEO who was trying to figure out what to do with a high level executive who was struggling with his reports. We discussed what the manager would need to do to change and the CEO leaned in and asked me, "Do you really think he can change? I mean do people really ever change?" This is the most common question I'm asked in my business. Can people change? Often people think the answer is no; people are who they are and change is not possible. But this isn't true; people can and do change. In fact, people make change all the time. Sometimes the change is in small increments and so subtle that it's not noticeable. Other times it can be a huge swing, like going cold turkey with a habit.
The false thinking that people cannot change is detrimental to growth and creativity in business and life. When evaluating people for growth and new positions, we tend to look too deeply at their weaknesses instead of their potential. We want to see that they can do it all already instead of giving them the opportunity to grow and evolve. Sometimes it is hard to visualize someone growing beyond their weaknesses so we don't give them the opportunity to do it.
Any change is possible, but it's not easy. It may be a long and arduous process, and there may be multiple setbacks and roadblocks along the way. But it can also be hugely successful. For example, I have seen many instances of people going from:
A hot head to a measured and thoughtful communicator
Close minded to less change adverse and more open to risk taking
A show boater to more unassuming and less self-centered
A know-it-all to more self-effacing and open to feedback
I've seen it happen in my work as a coach many times over. Clients who are struggling but are open and committed to change turn things around to become valuable team members and great leaders.
The Roadblocks To Change
There are a number of reasons why we don't change or at least work toward making the necessary change we need to succeed at the next or even the current level. Here's why we fail or just don't change at all:
We Have a Blind Spot – We don't see our weakness (though everyone else does) and therefore do not think we need to change. Here, we are failing to see that our issue is really hindering our success. For example, if an executive dresses poorly, it will impact how he's perceived by clients and co-workers; his personal brand may be coming across as sloppy and out-of-touch no matter how talented or creative he is. A blind spot can also involve something you're not doing. For example, in my 20's, I didn't get the first promotion I was in contention for, and the reason surprised me (in other words, it was in my blind spot). I was told I wasn't socializing enough with my peers. While I was so focused on working hard and pleasing my bosses, I failed to realize that running around a big sales floor at CBS with my head down and not saying hi to people was making me appear unfriendly and aloof.
We Let Our Ego Go Unchecked – Making a change requires admitting that we need to change something. We think we are right or that everyone else needs to change. We blame others for what is going wrong and focus on their weaknesses instead of their own. When this happens, it is difficult for us to see that our character is affecting productivity or teamwork. Unlike the blind spot, we see our characteristic but don't think it needs changing. As Leo Tolstoy said, "Everyone thinks of changing the world, but no one thinks of changing himself."
We Over Focus on Our Weakness – Doing this can actually make things worse. We can over focus on the weakness and feel so bad about it that we lose our confidence and can't move forward. We get stuck. Sometimes we get so overwhelmed, we decide it is not that bad and we don't need the change.
We Quit When It Gets Tough – Change is hard. While we may have great ideas on how we are going to lose weight, become more organized, be more calm, and stop procrastinating, we quit when the going gets tough. We are not resilient in the face of setbacks, failing to recognize that it's just part of the process. And we are not strategic in rethinking our plan when it doesn't work.
We Let Our Environment Hijack Our Attempts – Sometimes the people we are around are so used to our habits and have such a deep perception of who we are and how we show up, it can make our ability to change very difficult. The people around us can constantly sabotage our attempts. They keep pigeonholing us in our undesirable behavior and don't give us a chance to be seen differently. People may not give us the opportunity to change or sometimes they may not even want to see us change. In these cases, we may have to address the issue and create buy-in with the people around us to help facilitate the change we are looking to make.
There are many historic examples of people who have made life-altering changes. For example, Steve Jobs was once fired from Apple because, while a visionary, he was not perceived as being good at business. Undaunted, he learned from the power struggles at Apple and decided to start over, eventually returning to Apple several years later after learning how to be a great businessman, leading Apple to its greatest successes with the iPod, iPad, and iPhone.
The Catalysts of Change
So what does it take to change? Here are some strategies to keep in mind when you are looking to make a big shift in your life.
Get Uncomfortable – As Ginni Rometty, the CEO of IBM, says, "Growth and comfort do not co-exist." If change were easy, you would have done it already. So clearly, you are going to need adopt the mindset that it is going to be really difficult to make this change. You are going to uncover things about yourself that are uncomfortable and unattractive. And you may even have moments of self-loathing but, honestly, that is all a part of the process. To make change, you have to really look at the issues and fully understand what you have to change.
Believe in the Result – You are going to have to truly believe that the reward of making the change is going to be worth the difficulty of making it. This belief will help you work through the difficult times and get to the other side. You also have to visualize yourself in that position. For example, a financial adviser once told me she encourages her clients to put a picture of where they want to retire (e.g., a beach house, mountain resort, etc.) in a place they could see it every day so that they could work toward their goal of making money and saving it.
Commit – You have to be committed to making the change and have the realization that it is going to be a marathon. Real change takes time. If you want to see real results, you have to be committed to seeing it all the way through.
Improve Your Process – Constantly re-evaluate and improve your process. No matter what you are trying to change, make sure that the strategies you are implementing are working. If they are not, keep tweaking them until they do. Don't be afraid to go back to the drawing board but at the same time give each strategy a fighting chance to work.
Ask for Feedback – Feedback will help you read the meter and get a realistic gauge on how you are progressing. Just make sure the person you ask gives you honest and reliable information so that it helps you realistically improve.
Change is possible; I see it everyday. In order to change, you have to commit to being a part of the solution instead of the problem. It will be hard and challenging but can make all of the difference. What I have found is that once people get into a mindset of being able to change and have success, they feel so invigorated and powerful that they are able to do it again and again. They continually evolve themselves and stay current and engaged. The hard work of change is overwhelmingly worth the satisfaction of the result. So dive into you struggles, pick one at time, and make a change that will make a difference. And make the change sustainable so that it lasts.