As organizations grow, expand and age, they need to work through leadership transitions and succession planning. This is not something that can be dealt with overnight and may require a lot of sensitivity.
Many challenges arise; ones we often encounter are: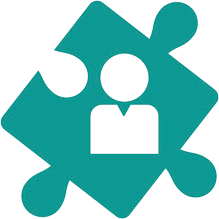 Generational mindset differences (Millennials, Gen Xers, Baby Boomers, etc)
Leaders not willing to step down or give up some of their responsibilities when needed
Company not adapting to new trends or marketplace changes
New leadership not identified or being developed
No management training
Poor feedback process
Stagnant company culture
In succession planning, we help you get unstuck in order to move your team and organization successfully in the future.
We do this by:

Identifying rising talent
Building your bench
Evaluating current leaders, talent and roles
Forecasting for business growth
Addressing current company challenges
Identifying company culture including strengths and weaknesses

We help you create a roadmap for succession and growth.
Testimonials
Our company has chosen to invest in itself, its executive team and managers with Liz Bentley Associates. They are teaching us how to better listen, plan, communicate and build our future. The company and I are more focused than ever before.

Deirdre O'Connell, CEO, Daniel Gale Sotheby's International Realty

Great job, very well presented. In my forty years of listening to motivational talks, this was the best!

Dale Bromley, Designated Broker Four Seasons, Sotheby's International Realty