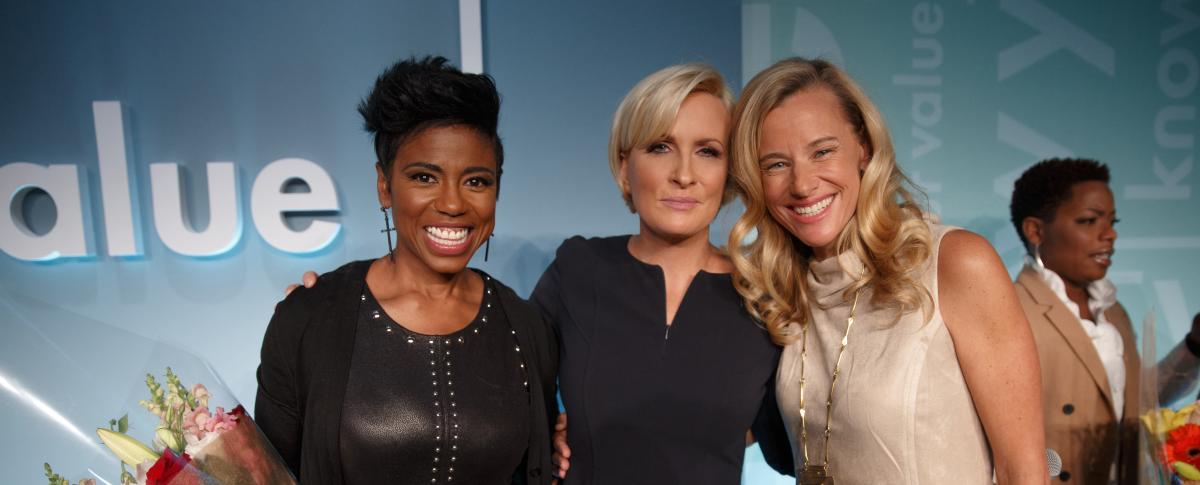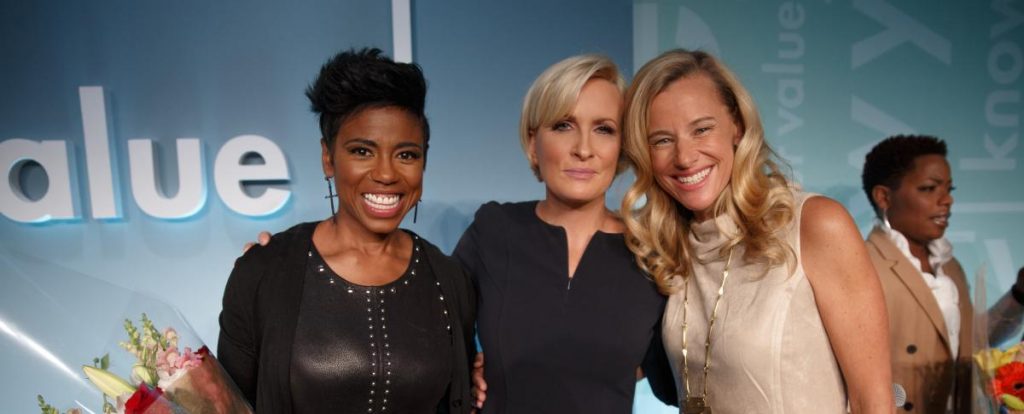 Liz coached the contest finalists at Mika Brzezinski's Know Your Value event, which is aimed at empowering women in both their personal and professional lives.
Leading up to the event, Mika's team chose 3 finalists who had the chance to win a $5000 grand prize. Two weeks before, the contestants came to a full-day coaching bootcamp with Liz at NBC Studios. At the event, each took the stage in front of a packed audience, to give their final pitch! Check out their stories.
Jacque Reid was the fantastic MC for the Coaches' Corner. Her background is more than impressive with an Emmy award, the two shows she's currently hosting for NBC, her women's-issues segment on the Tom Joyner Morning Radio Show among other achievements. She was the perfect fit for an event geared toward inspiring women and a pleasure to work with.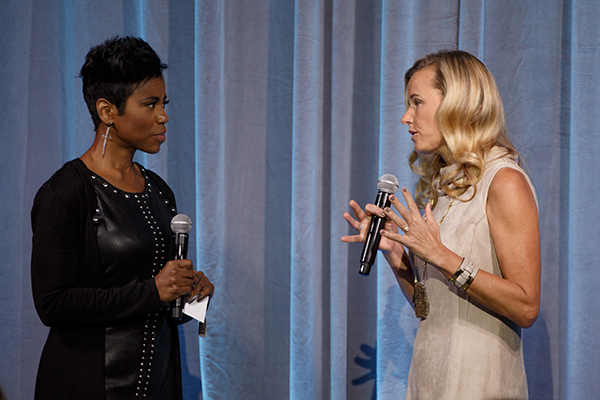 Liz also had great time with the entire Know Your Value team.